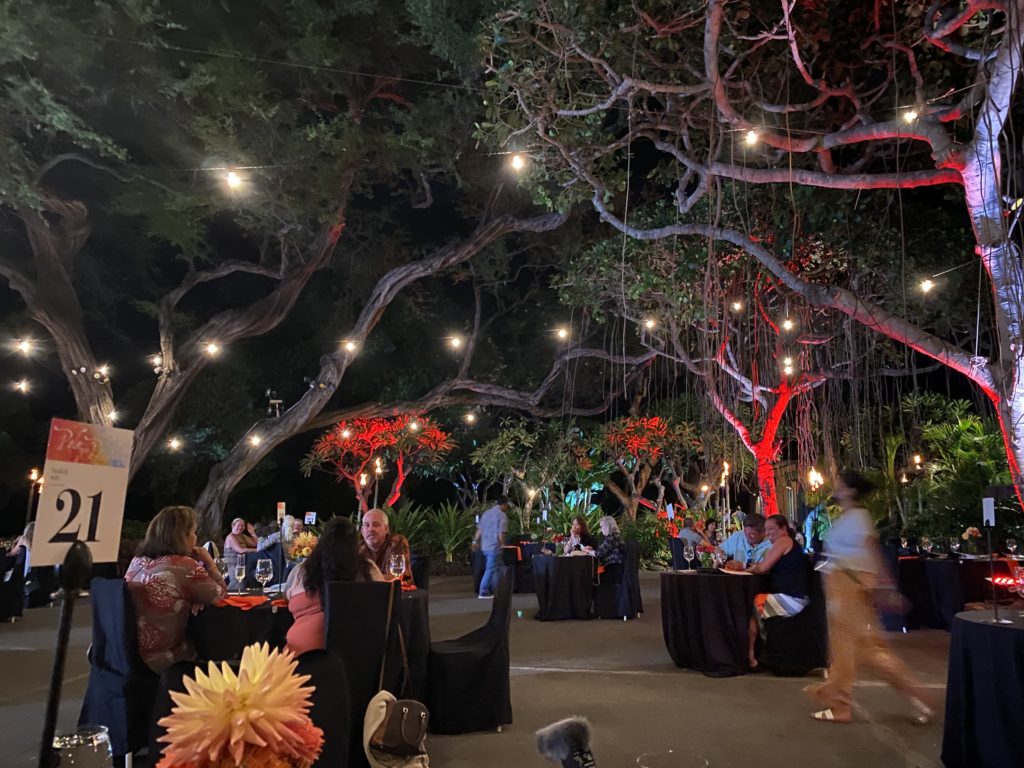 On Friday night, October 1st, we noshed on the creative talents of local and national chefs at the Annual Hawaii Food and Wine Festival at the Mauna Kea Resort. The theme of the evening was "Pele & Poliahu" the Hawaiian goddess of fire and ice.
The event, which is usually a walk around tasting event, was reformatted this year as a sit down dinner due to COVID.
Chef de Cuisine Ryan Brannigan of Manta at the Mauna Kea Beach Hotel shared his expertise in local fare and collaborated with celebrated chefs from across the U.S.
Here are MY Highlights:
—-Meeting and interviewing Chef Alan Wong (co-founder of the event and a celebrity Oahu chef) –watch the video! 
—Being treated to one of the most artistic (and delicious) dinners in my life.
—-Enjoying six wines that were so exclusive I had to keep telling the wait staff not to take the glass just yet as they busily moved the six course meal along!
—The red orb voggy sunset that dipped into the ocean in front of us.
—Being at an event again with the joy of foodies in heaven.
—Watching the manta rays frolicking right below us on the lookout in the light the resort uses to attract them.
Many of my friends who saw my photos on social media the day after the event were sad they missed the dinner. If you are interested, the dining events will be happening on the other islands until December 11!
Hawaii Food And Wine Festival: https://hawaiifoodandwinefestival.com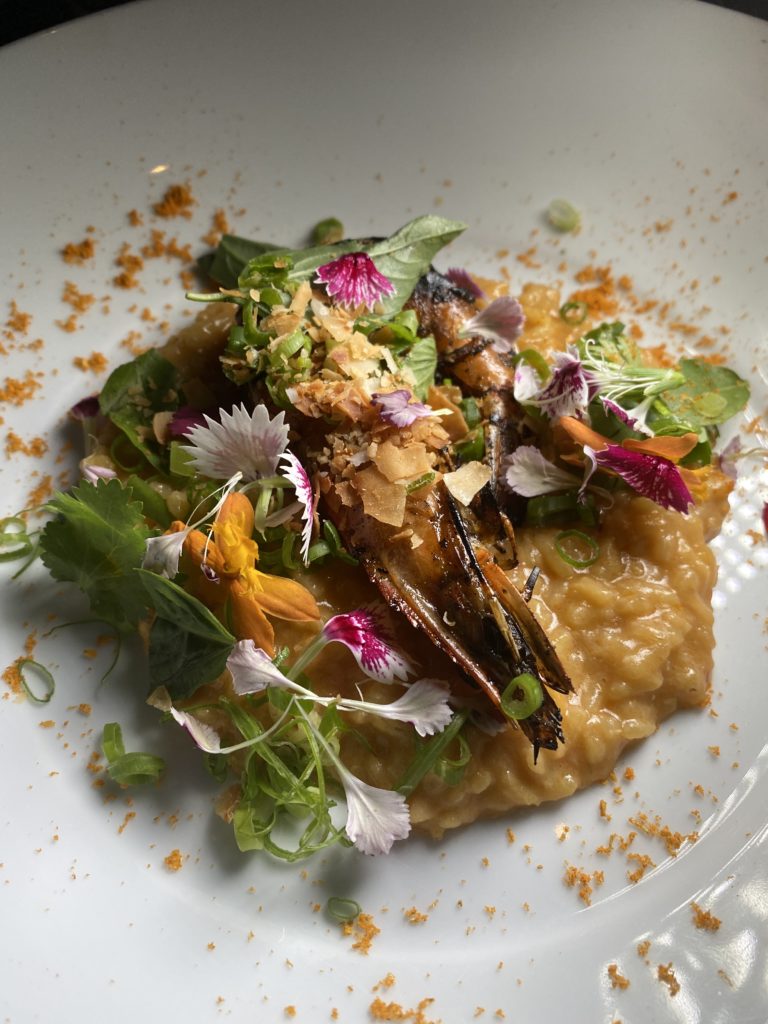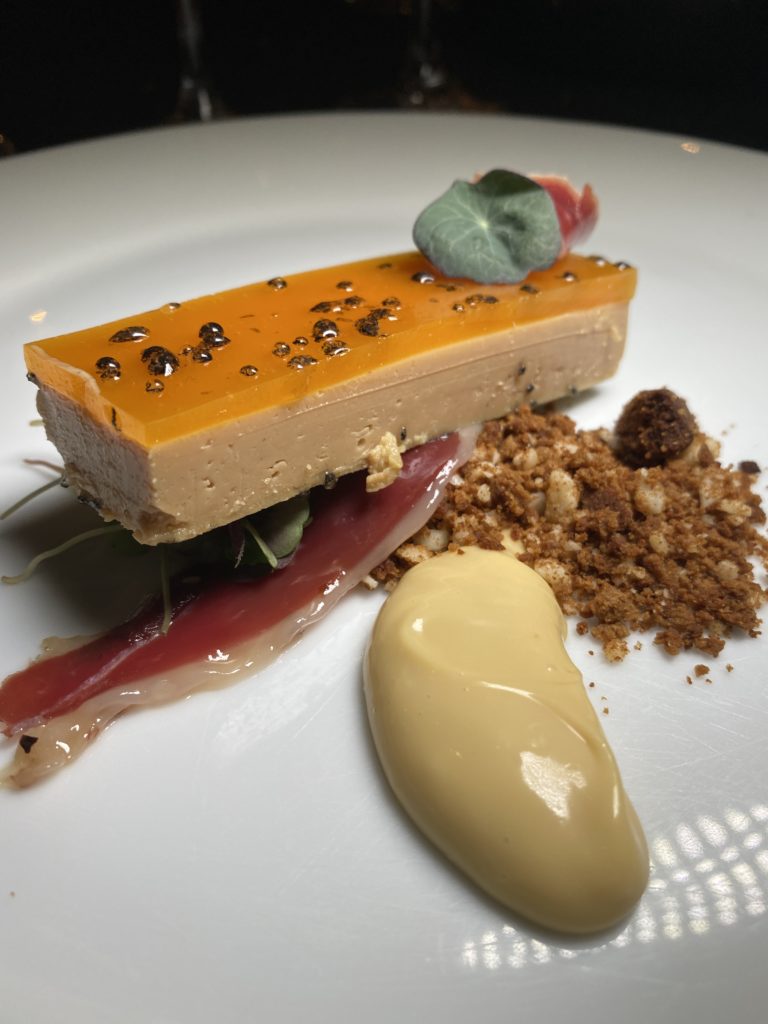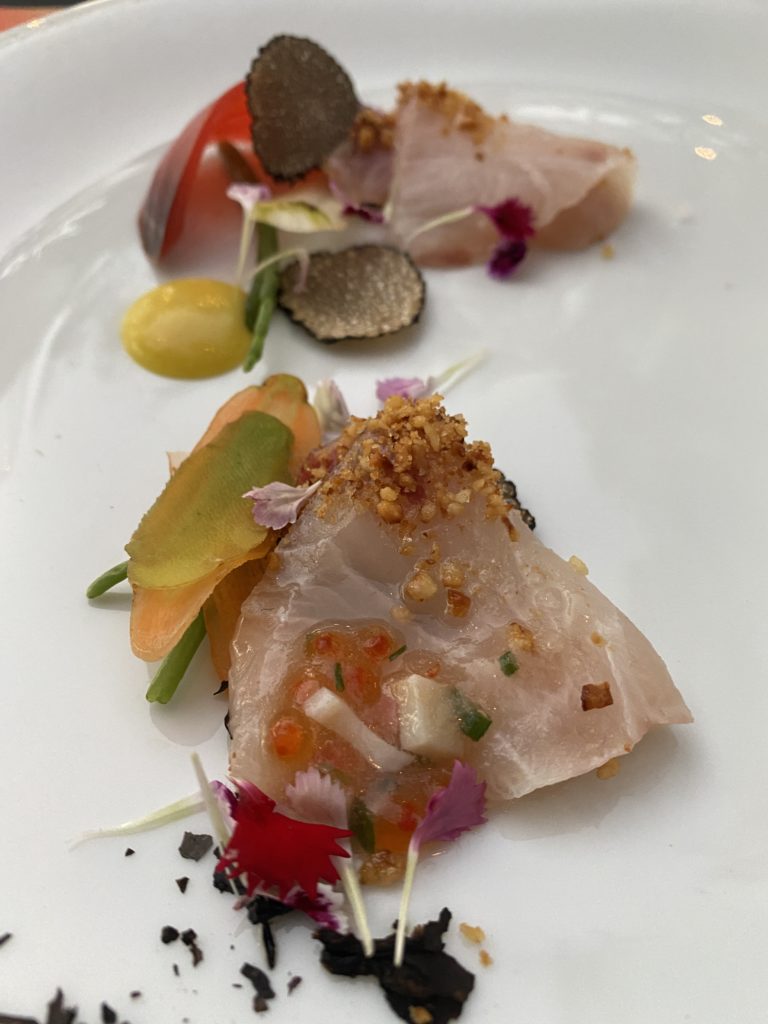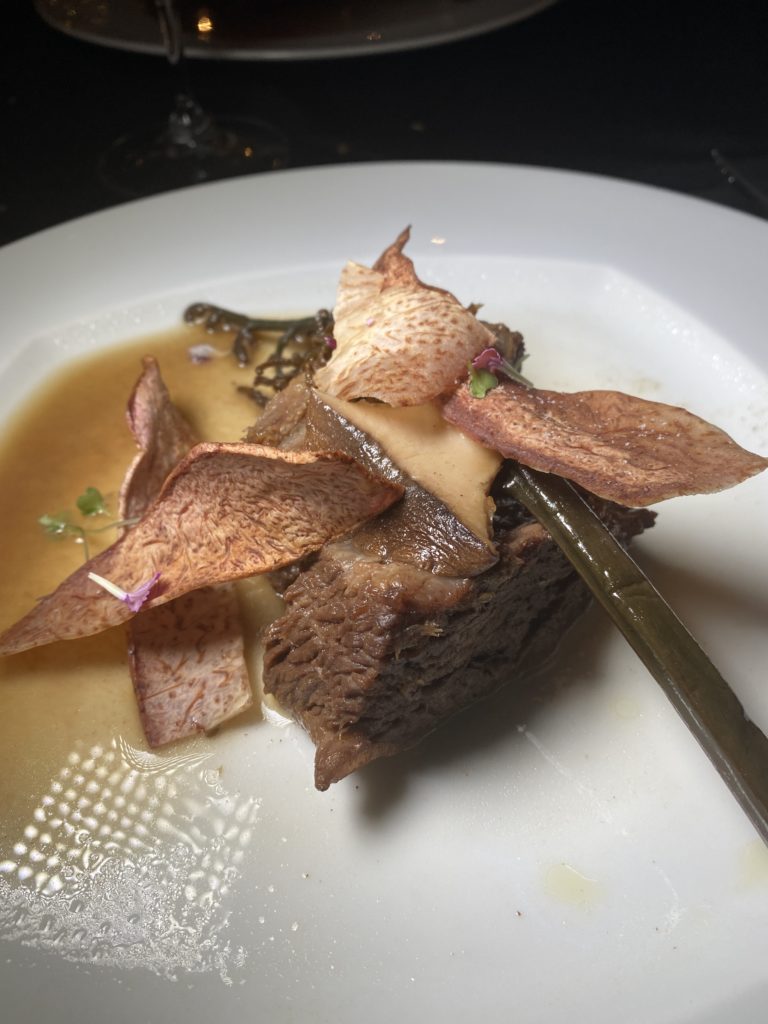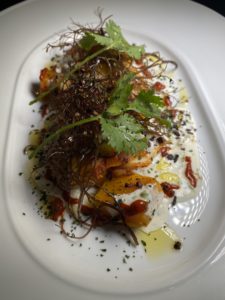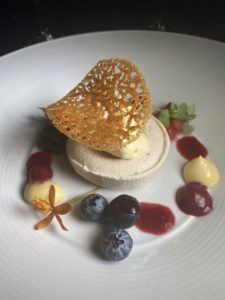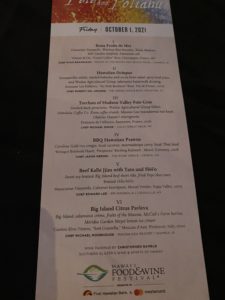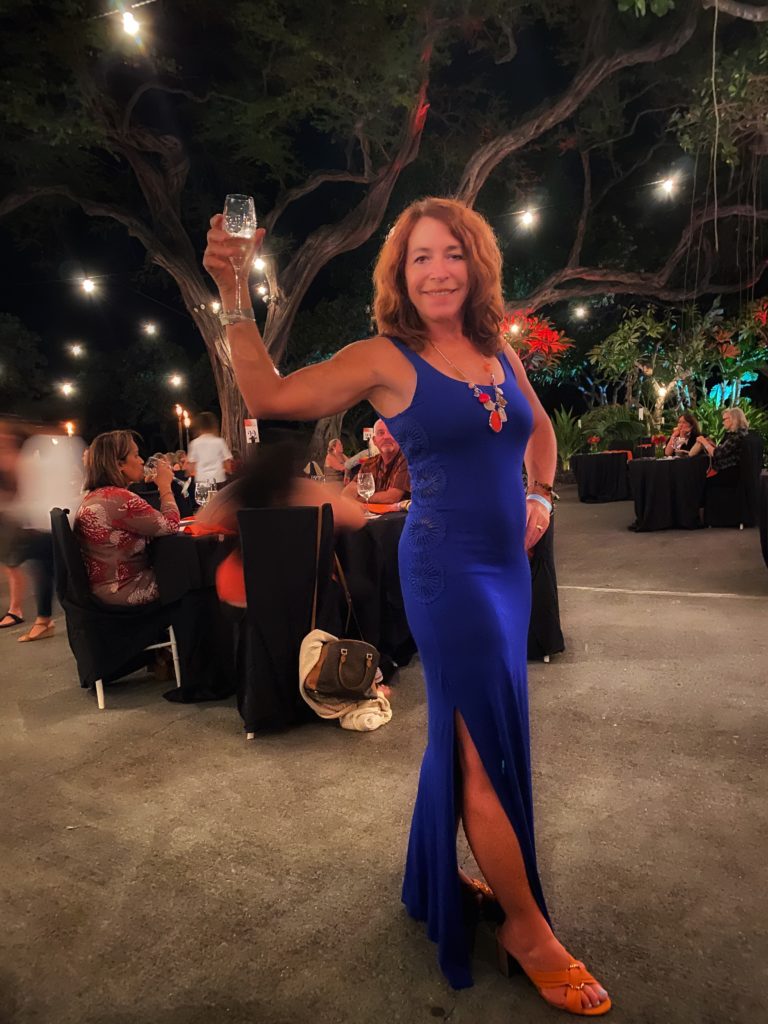 Follow us on:
Facebook Page https://www.facebook.com/365Kona
Instagram https://www.instagram.com/365KonaHawaii
If you would like to be invited to these type of culinary events and join us and fellow foodies, join our 365Ohana where we create community with our connections!