People love Hawaii because you can do just about ANYTHING outside ALL the time. One of those things is exercise! AND we have some of the best soil to grow food in the world! Both of these factors are why Hawaii ranks tops in the healthiest states in the nation. However, Hawaii Island is consistently known for its challenges with health care. On Hawaii Island, you have to really make the intention to exercise and eat healthy because the alternative is expensive and also limited in services to help you if you have a long term health condition.
We show you some of the many ways to stay healthy and vibrant on the island if you live here, choose to live here or are just on vacation!
Some of our favorite companies that help us achieve our goals of wellness!
I mention that you can join a Community Supported Agriculture program in West Hawaii. Check it out: https://adaptationsaloha.com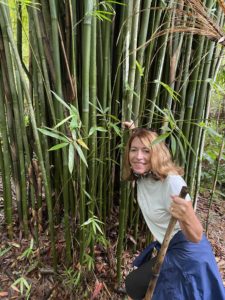 Local reef safe/human safe sunscreen: Little Hands Hawaii https://littlehandshawaii.com
Looking for a fun place to exercise? My favorite is SpinLuvPlay located in the Keauhou Shopping Center. I take SPIN AND Zumba classes there! https://spinluvplay.com
Love to run? Join the club! https://www.bigislandrunningcompany.com
Want to do an informal race with me? I am running from Keauhou Pier to Kailua Pier on March 20th at 7 am with "race donations:" going to the Kohala Center to purchase reef safe sunscreen for the dispenser at Kahalu'u Bay!
Both Eric and I have our real estate licenses and can help you with your home buying goals or refer you to one of our partners who are located around the island so you know you are working with the a neighborhood expert!
Let us know if you would like to chat via Zoom or be placed on a listing alert!