Ω
About
Meet Your
Guides: Julie & Eric
15 years in Hawaii = Local Experts
Providing advice about moving to Hawaii since 2014
Our Story
Why Do We Offer Our Real Estate Services?
When we first started searching for adventure and a lifestyle that included an endless blue ocean, swaying palm trees, wide open spaces and buying property in Hawaii, we did not know where to start. When we moved to Kailua-Kona full time in 2010 we wanted to share our experiences with others to help them avoid the mistakes we made. Our first jaunt to the island was for one year, 2005-2006, when we purchased and renovated a vacation condo in Keauhou with our two young children. When we first started our home buying journey, we did not have the luxury of digital advice about choosing a knowledgable and trusted Realtor, buying real estate, moving to Hawaii or acclimating to the island, the culture and the lifestyle! Our goal is to help you navigate the whole experience with trusted advisors and resources and the kind of assistance that we wish someone would have given us when we made the move that changed our lives.
We are connectors and REALTORS. We started offering moving and lifestyle advice with our Kona Newbies group in 2013 and it expanded into a "How to Move to Kona" book, then a "Buying Real Estate in Hawaii" guide and then a "Moving to Hawaii" Facebook group and then we both earned our real estate licenses to help people make the experience of buying a home in Hawaii a tropical breeze! We also have a group of amazing referral partners around the island so you get a neighborhood expert, which is a key element of moving to the island successfully. We hope you will allow us to help you with our connections, wisdom and kokua!
Living and Sharing the Lifestyle of Hawaii
From hosting educational videos about the real estate market, how to move yourself and your pets, finding community, Hawaiian culture and more, we want to let you know the facts about making Hawaii home.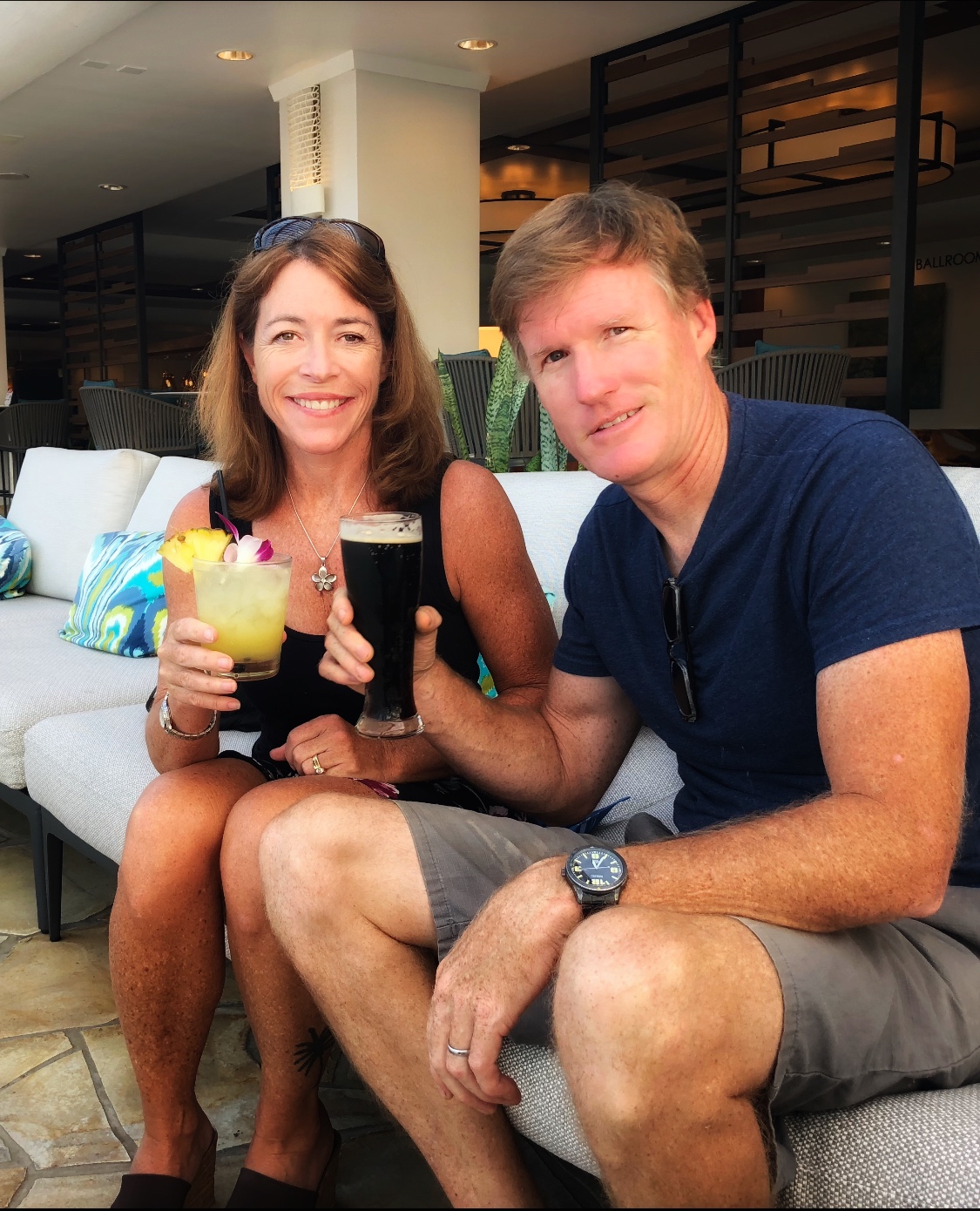 Your Hosts
Eric and Julie Z!
We can't help but share the cool things we have found in Hawaii, the adventures, the awe, the gratitude and the mana. Julie owned her own marketing, PR and event planning company, Ziemelis Communications for ten years before becoming a full time REALTOR in 2022. Eric was a long time property manager with three different West Hawaii condominiums before becoming a REALTOR in 2018. Julie and Eric are now the 365Hawaii Group with Keller Williams Big Island.
You may find yourself here after watching dozens of adventure videos on our 365Hawaii YouTube channel or watching our real estate advice videos on our "365Hawaii Real Estate Minute" YouTube channel OR you may have read Julie's three books, but no matter how you got here, you must know that we LIVE and LOVE the Hawaii lifestyle-Each. Day! Blending our love for real estate, adventure, people and this island, we have created MANY helpful avenues to help you reach your goal! We say that we help the right people at the right time who are here for the right reason move to Hawaii.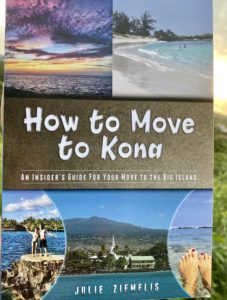 This is the book/download you want to get if you are moving to Kailua Kona! How To Move to Kona offers everything you need to know about moving, resources, personal experience, how to set up all your utilities, where to shop, beaches, really,..everything!
"Insiders Guide To Buying Real Estate on the Big Island of Hawaii"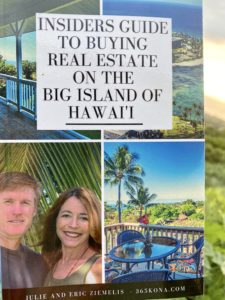 Insider's Guide To Buying A Home on the Big Island of Hawaii
This book/download answers just about every question you may have PLUS MANY that you would not think to ask or know!
"1 Year, 2 Kids, 800 Sq Ft"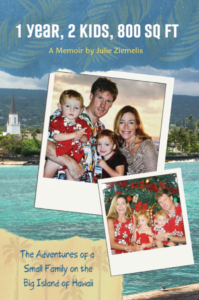 The Memoir of A Small Family on the Big Island of Hawaii
This book/download chronicles our lives for the year we cast off the bowlines and sailed away from a safe harbor and moved to Hawaii for a year with two small kids into a condo that we renovated for the year.
365Hawaii Adventure Videos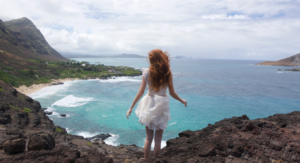 Hawaii Adventure Videos
Are you ready to watch the adventures we have enjoyed on Hawaii Island, Maui, Oahu, and Molokai captured since 2018? We share insights and fun while capturing the beauty by drone, underwater GoPro and video in the most beautiful places in the islands!
How much Do people like us?
Testimonials
What They Are Saying-
Marla Wynn-Julie and her team listed our home in Kona and prior to going on the market, we had a fully executed contract from another agent in their office above our asking price.
A few days later, we received a backup offer at our list price. We countered at our current contract price and they accepted. We didn't think that backup offer would ever come into play so we didn't think much more about it. They had never even seen our home in person.
A few weeks later, the day before our buyers' earnest money was to become non-refundable, they asked us for a one week extension. Jana Mahoney, Julie's co-lister worked extremely hard to reach the agent representing our backup buyers. Although our movers were packing up our home when this all happened, we needed to see it in person by the end of that day to make sure they loved it before we felt comfortable cancelling our original contract.
Our backup buyers had just arrived on-island the day prior and were on a long hike in Hilo when their agent reached them. They turned around, drove across the island and saw our home that evening. They fell in love, as we hoped they would and we moved forward with their offer the following day.
We were so grateful that not only did Jana and Julie work to get the backup offer in place, but they worked very quickly when things fell apart, ultimately giving us options and the leverage we needed.
We closed just one week after our original contract would have closed. We are very happy with the outcome of our transaction and recommend working with the 365 Hawaii Group!
Cathy Klotz– My husband David and I had planned to find a house on the island in April and move in June, but the virus changed those plans. When our plan to come in August fell through we decided to do the unthinkable and look at houses remotely from New Jersey. We had seen Lance Owens in Julie's groups and felt we could trust him to find us a house. We were trying to decide between Waikoloa and Kona. Lance was amazing. He drove around the neighborhoods FaceTiming with us as he went. Julie joined him and the two of them gave us great tours of each house, looking in closets, under sinks and in all the places you don't see in the pictures. Along the way they gave insights to neighborhoods and pros and cons of each house. They found us our dream home in Kona and we are now in escrow. We couldn't have done it without them and we are so grateful for their help. So glad we found them.
Mark Gross: Julie and Eric connected me to Lance Owens and as a team, they helped me purchase a condo in Kona sight unseen. That takes trust.
Kevin Peterson: A big thank you goes out to the Team that made this all happen for us! It started with Julie's book, then all the videos and post. Then got pre-approval from the Wynn & Egan group followed by Lance and Eric with the boots on the ground to get an offer accepted from the mainland. Everyone has been such a pleasure working with to make a dream come true!
Heather Wilcox: A huge shot out to Eric and Julie Ziemelis for all of your help and guiding me towards Amber Haley in East Hawaii! I went into contract on my forever home! Truly grateful for this group and for all of the kindness and information during this process! Mahalo!
Lynn Rinker: Julie hooked me up with Lance Owens and Kimi. His knowledge and patience with me and my 101 questions (or was that 1001???) about real estate here on the island served me well. The Wynn & Eagan team were quick at getting me a rock solid mortgage so I knew what properties to look at. Lance also gave me lots of info about condos and condo living (I'm a country girl & always lived in houses) which helped me find the perfect place. They all worked with me to get my closing before the end of December which helped me submit my tax exemptions before the end of December which will save me half a year of higher tax… yay! Love this team! Thanks Julie, Lance, Kimi, Marla, Scott and Joe!!
What Our Realtors Say About Our Referrals:
""You consistently provide the best referrals to us! They have educated themselves and they are full of Aloha. Mahalo!"
Amber Haley, the Haley Team.
"Your unique gift is the way you truly get people. You know skilled people, but this is also a very personal endeavor. You are like a matchmaker that finds that needle in a haystack expert that helps you fulfill your actual unique to you dreams.Your worth is beyond simple connection. You seriously know more people than anyone I know. And it is your emotional intelligence that makes you great at connecting the right people. There might be other online resources that you think might help you find a Realtor, but your unique gift is the way you truly GET people. You know skilled people, but this is also a very personal endeavor. You are like a matchmaker that finds that needle in a haystack expert that helps you fulfill your actual unique to you dreams."
Tracy Sichterman-
Berkeley Hills Realty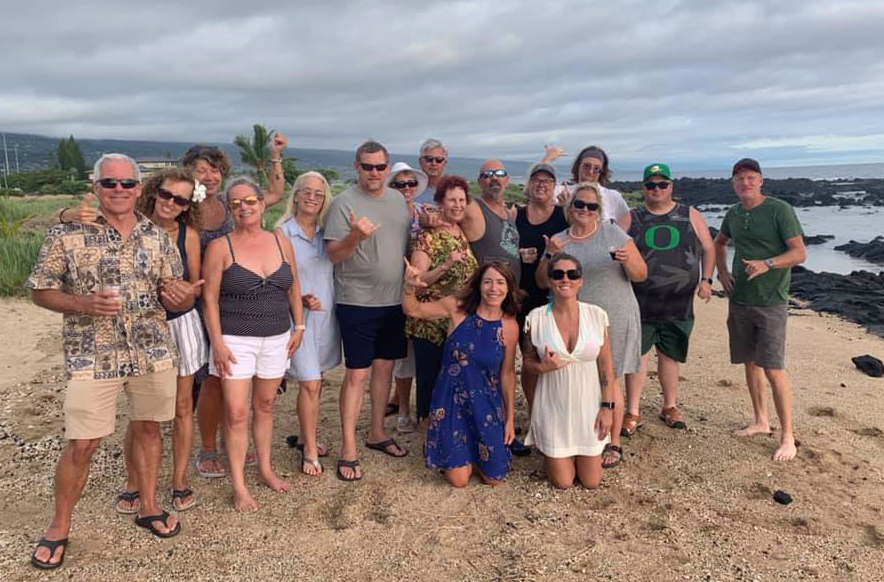 We Create Community!
When you connect with us, we connect you with others!