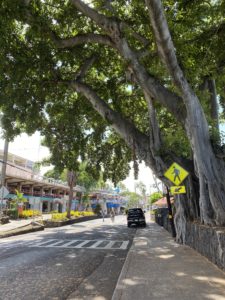 Are you interested in seeing how Kailua Kona, and specifically, Kailua Village, is faring as we head into Fall and await the reopening of Hawaii Island to tourists?
We take you a personal village stroll and tour to various businesses and show you which ones are open, closed, and some, thriving!
We do it all on rollerblades no less and give you plenty of drone shots to see our beloved Village from all angles.
Points of interest:
Kona Inn Shopping Center and front lawn
Hotels that are open and closed
Coconut Grove and Kona MarketPlace
Are you considering buying a home on Hawaii Island? We offer a complimentary matchmaking service to Realtors, mortgage professionals and more!
Make community happen on my Facebook group: "Kona Newbies" https://www.facebook.com/groups/KonaNewbies 
Join my Private HomeBuying Group on Facebook with over 1800 members!  https://www.facebook.com/groups/365KonasMovingToHawaii